My Saved Queries
The My Queries Portlet is available for all User defined into the Portal.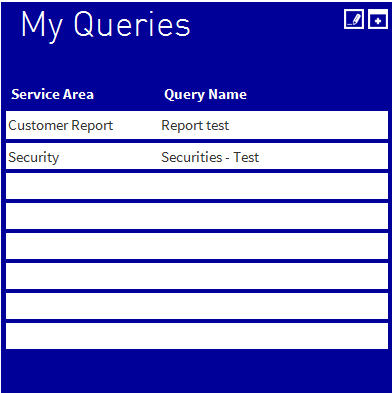 Only eight queries can be displayed into the My Queries List. By clicking on one of the Query displayed, the User is redirected to the corresponding CmaXOnline or User Management pages. This Portlet offers the possibility to select a subset of Queries after having clicking on the Pen icon.


After having clicked on the Save query selection , the User is redirected to the Dashboard page where only the query selected are displayed.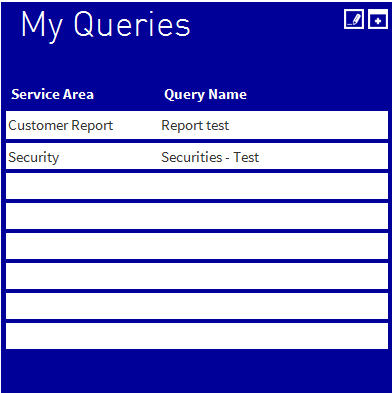 Parent topic: Dashboard
Previous topic: My Alerts
Next topic: My Indicators